Mary Lantz | Therapist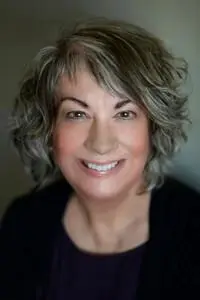 I provide psychotherapy for individuals seeking individual therapy, couples therapy, or family therapy in Montclair, New Jersey. The decision to begin therapy takes courage. The process of choosing a therapist can be daunting. Beyond a therapist's competence and experience, people look for warmth, someone they can respect, and even a person they can laugh with from time to time. My most important consideration as a psychotherapist is the development of a safe and engaging relationship between my clients and myself.

My therapeutic goal is to create an environment in which we both come to understand and appreciate your inner world and how it might conflict with your partner or significant people in your family. From there, we develop creative solutions to moments when all we feel is stuck, depressed, or anxious. While we can't change difficult situations of the past, we can work together to better understand and resolve challenges in your life. By applying complementary therapy approaches and techniques, we will unearth long-standing behavior patterns or negative perceptions that may be holding you back from experiencing a more fulfilling and meaningful life.
If you're looking for extra support and guidance through a challenging period in your life or you're just ready to move in a new direction, I look forward to working with you to achieve your goals.
Please call or email me for an individual, family therapy (specilizing in adolescents), or couples therapy consultation today.